Five tips for a positive (re)start after the corona shutdown
It is important to ensure the students get off to a good start when they return to campus. Negative feelings about their studies affect those who started their degree programme during the COVID-19 shutdown. Therefore, we have listed some advice on how to strengthen your students' motivation and create a sense of academic community.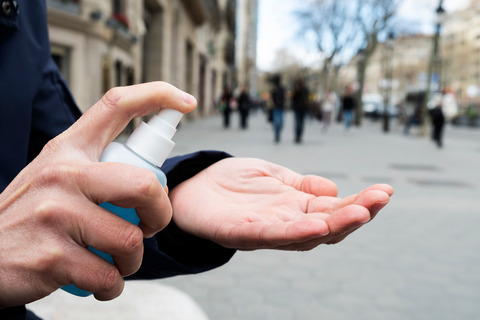 Many of us have been looking forward to meeting our colleagues and the students again. However, the return to on-campus attendance also presents some challenges. Particularly for the new students who have studied at the university for a whole year with virtually no on-campus activities.
A study from the Danish Evaluation Institute (EVA) shows that they are less motivated, feel lonelier, and more of them are considering terminating their studies.
It is essential that these students get off to a good start both socially and academically. You can help to boost the students' academic restart through your teaching.
Strengthen the academic community
Being part of a well-functioning academic community is vital for student well-being, motivation, and learning. This applies to the group, the class, and across classes with fellow students, teaching staff and other peers.
At AU Educate, we have listed suggestions for how to strengthen the academic community. Here are some examples:
Aim for successful academic experiences. When students master their subject, they feel a sense of belonging to the programme. Therefore, consider how you can create opportunities for successful experiences. You can also acknowledge the students' uncertainties and encourage them to ask questions – after all; the university is a place to learn.
Let the students create something together to build a shared understanding of the academic material and collaborate to achieve a common goal.
Facilitate a community that extends beyond the group so that students across classes and departments get a sense of the academic community of which they are part. This can help strengthen the academic identity.
Offer more feedback so that the students become aware of what they know and do not know. This could be feedback from educators to the students or between the students (peer feedback).
Use study groups. Help the students establish study groups where they confidently can work with their subject. The study groups run more smoothly if there is a clear structure for the work and an agreement on why and how they want to work together, for example, by creating a collaboration agreement.
Background: Well-being among first-year students during the corona shutdown
Earlier this year, a study from the EVA showed that negative feelings about their studies affect first-year students who started their degree programme in the autumn of 2020.
The shutdown has, among other things, negatively affected the students' motivation. The proportion of highly motivated students has decreased from 77% in 2018 to 59% in 2021. Additionally, the proportion of students who are motivated to a lesser extent or not at all has more than doubled from 6% to 14%.
In March 2021, 31% of the students who started their degree programme in the summer of 2020 could be categorised as lonely, according to the EVA study. In March 2018, the figure was just 12%.
There has also been an increase in the number of first-year students who are thinking of terminating their studies. They are more insecure when it comes to their academic competencies, which among other things, is related to missing breaks during which they have a chance to talk to their peers and discover that they are not the only ones having difficulties.
Find more help and inspiration
You can read more about the Danish Evaluation Institute's study on the well-being of first-year students during the shutdown.
You can read more about academic communities and find inspiration for your teaching at AU Educate.
The CED is also always ready to consult and collaborate. Send an email to the main office, and we will make sure to match you with the right consultant.
To help your students, remind them to explore AU Studypedia to find advice on how to approach their study and build academic skills.