The collaboration with Moesgaard Museum digs deeper into teaching
What is the learning potential of a study programme that is far from the city and instead takes place at a museum for archaeology and ethnography? And how do teachers benefit from the practice in which they find themselves when they communicate their knowledge?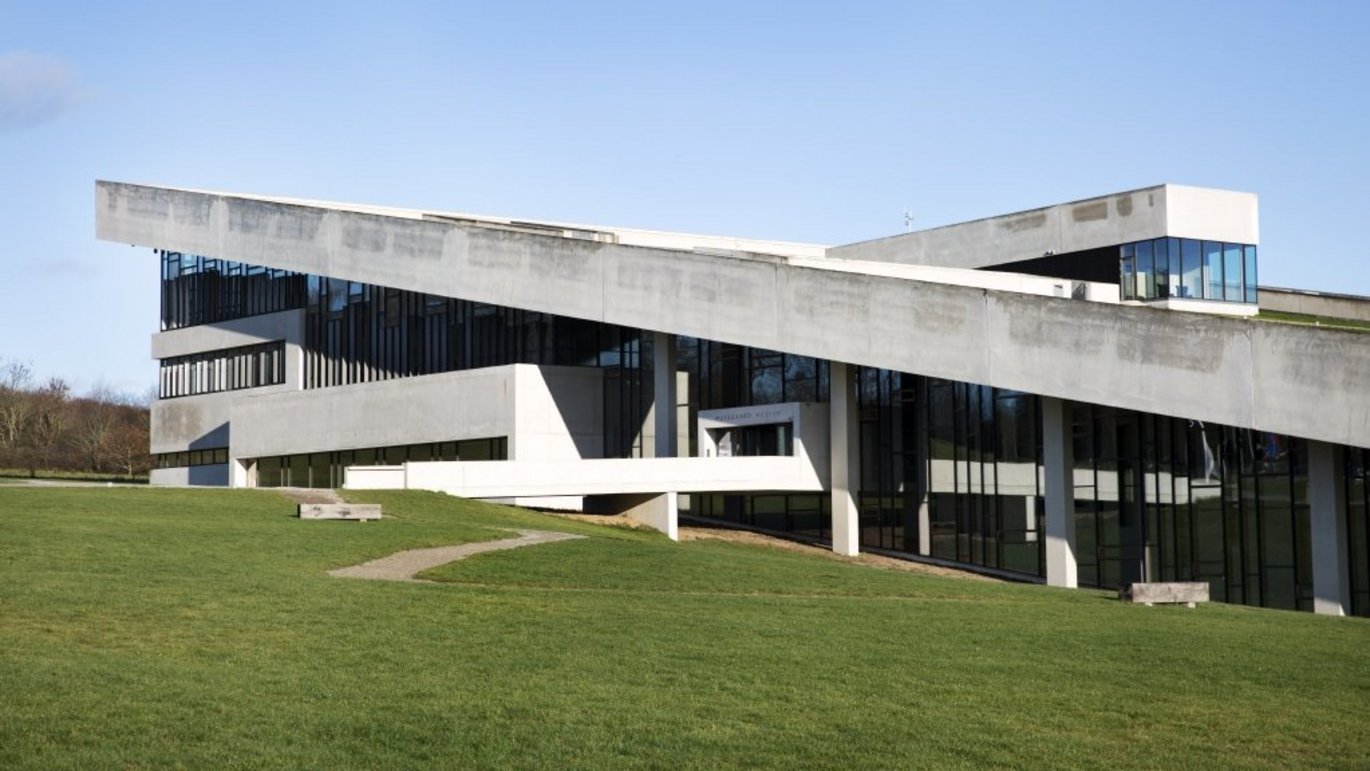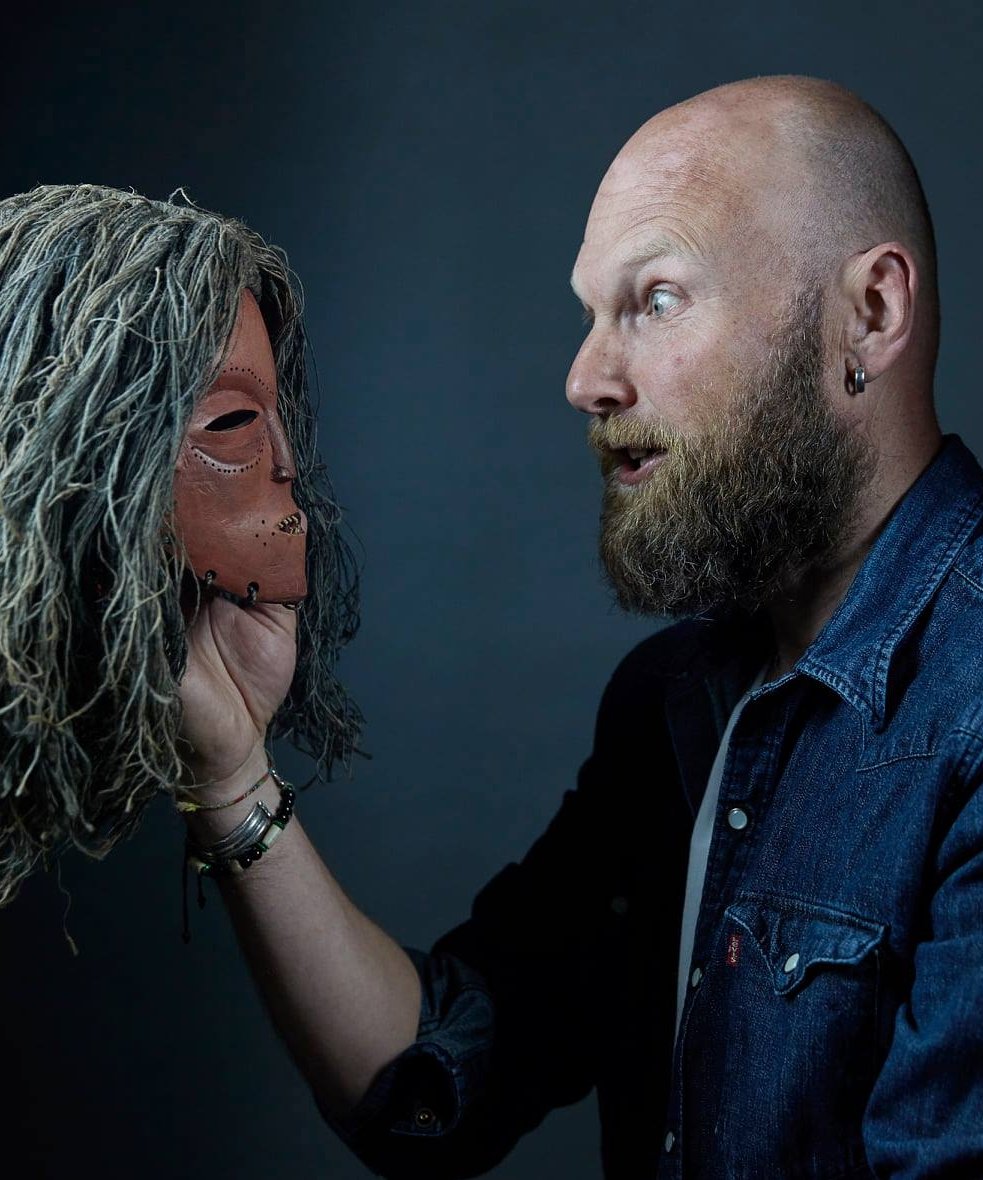 In the beautiful surroundings of Moesgaard Allé 15 lies the architectural gem Moesgaard Museum. Not only can you meet the Grauballe Man or learn more about the Stone Age people – you can also get an education from Aarhus University, which collaborates with the museum.
The programmes at Campus Moesgaard are Anthropology, Archaeology, Human Security, and Sustainable Heritage Management. The unique location of the programmes allows students several opportunities. One of them is to open their own exhibition at the museum every year in connection with the course 'Anthropological Knowledge Sharing' in the 4th semester. The purpose of the course is to teach the students to present an anthropological project to a diverse audience.
Ulrik Høj Johnsen, who has a PhD in anthropology from AU and works as a curator at the museum, experiences the students' work with the exhibition up close. Since 2014, he has taught anthropology, for example, in the course 'Anthropological Knowledge Sharing'. A course that has undergone a lot of development since it was integrated into the academic regulations in 2007.
The course originally started as small communication projects that were not carried out in practice. Since then, the course has developed a lot and now each year the students publicly present an exhibition at the museum. This is something that engages and motivates:
"Us teachers experience a huge commitment from the students every year. Most students really invest themselves – those who sacrifice 'blood, sweat, and tears' really get something out of the course," Ulrik Høj Johnsen says.
The location provides proximity to practice
The approximately 10 kilometres from the University Park to Campus Moesgaard may be discouraging for some students. But to Ulrik Høj Johnsen, it makes sense that the programmes are located near the museum. It allows for another kind of closeness and access to the practice that the students work with:
"As I see it, the museum plays an important role for anthropologists as a forum where you can present your research to other people than your academic peers. That is really a great quality. Ethnomuseology may perhaps be only a small part of the working field of anthropology. And even though it is far from all the employees and students at Anthropology who will have something to do with the museum over a longer period, there are certainly mutual benefits. The course in anthropological knowledge sharing is an excellent example – but there are definitely more," he says.
For example, there also is an ethnographic blog in which students describe objects from the museum's collections. Each year, students can also apply for funding for projects of interest to the museum. And on the programme Sustainable Heritage Management, as a part of their induction, new master's degree students will go on a 'walking seminar' in the cultural landscape around Moesgaard.
The keywords are 'hands-on'
Ulrik Høj Johnsen makes a virtue of incorporating the museum into his teaching, for example, by using specific exhibits to illustrate specific topics or themes in his courses. The course in anthropological knowledge sharing is a major break with the traditional and often text-heavy teaching in which the students are seriously challenged in how to acquire knowledge:
"The knowledge-sharing course offers something that few bachelor's courses do – it is very hands-on. This is not least due to the fact that the students must make an exhibition for an actual audience. Most other courses are highly abstract and theoretical; 'Anthropological Knowledge Sharing' involves the whole body. At the same time, it is also a course where the students get to experience something close to normal working life as they are often working on-site eight hours a day," Ulrik Høj Johnsen says.
Thus, in several different ways, the course helps students prepare for the world that awaits them after graduation. You can read more about including career perspectives in your teaching at AU Educate.
Developing popular research communication skills
The aim of the course is first and foremost for the students to acquire knowledge, reflect on, and get the tools to communicate their academic knowledge. According to Ulrik Høj Johnsen, it is an art form in its own right, which is often taken for granted, and one that was not in focus when he was a bachelor's student himself from 1997-2000:
"It was something you had to go out and explore yourself. As I see it, it is incredibly rewarding to get some simple tools to shape knowledge through objects, text, imagery, and lighting," he says.
But there is also another important aspect of the course, namely, to remind the students that they have chosen a meaningful education where they can make a difference:
"The course is also about giving students a sense of anthropology as a subject that can contribute to the society in which we are living," Ulrik Høj Johnsen concludes.
According to him, here the well-attended museum, including the great interest in the student exhibition, also give students an experience of the fact that the education they are studying has relevance and interest for the public and society.
You can read more about this year's student exhibition 'KROPPE' here. The student exhibition ran from June to September, and below you can view a video from when the CED visited the exhibition in September.
In June 2023, a new class of students will be returning with an exhibition.
Implement student projects and products in your teaching
A wide range of teaching activities supports the students when learning how to apply their newly acquired academic skills to process and solve research-related and professional problems.
We can help design project and product-oriented activities ranging from working with single cases to the processing and solving of complex, authentic problems. Contact our main office and we will match you with a consultant.