Teaching across locations
How do you stream teaching to students who are not on campus? AU puts a wide range of educational technologies at disposal that can support teaching across – and perhaps even outside – the country. This article will update you on some of the options.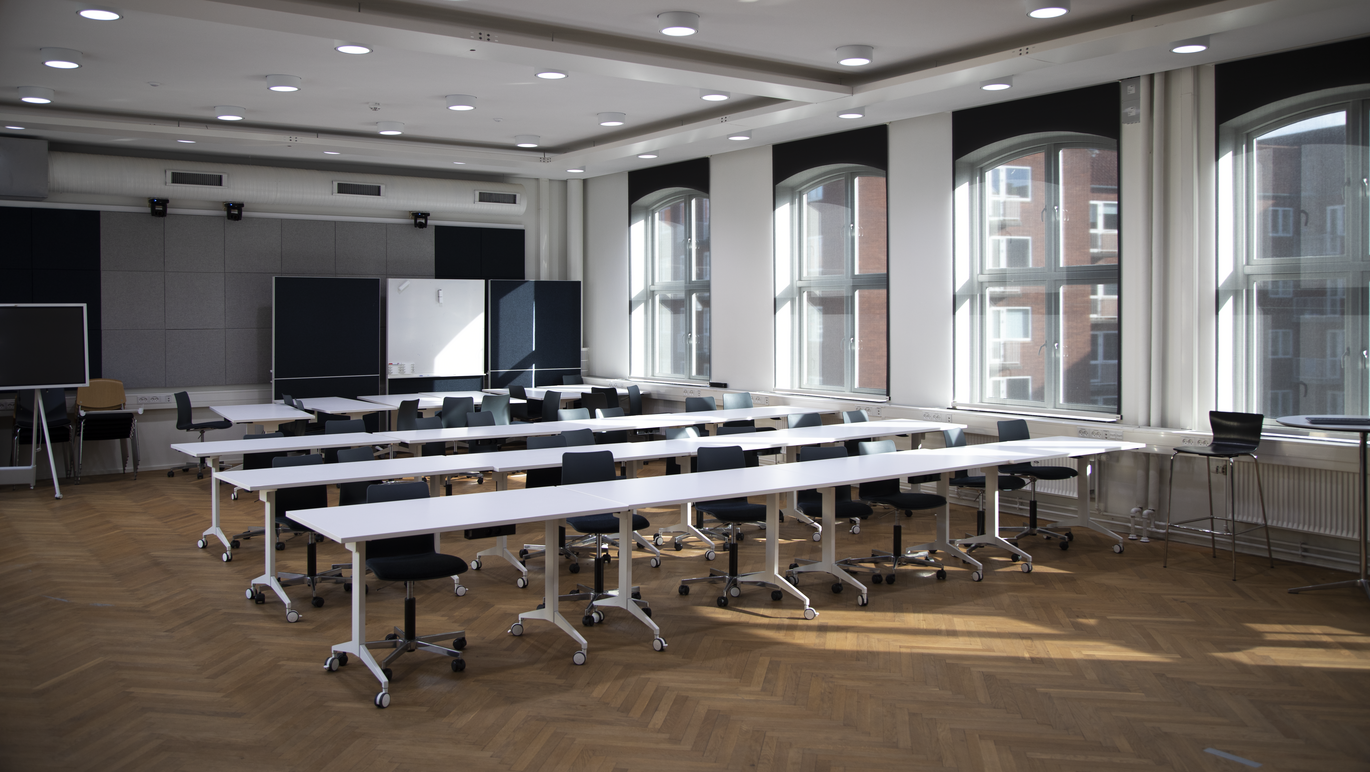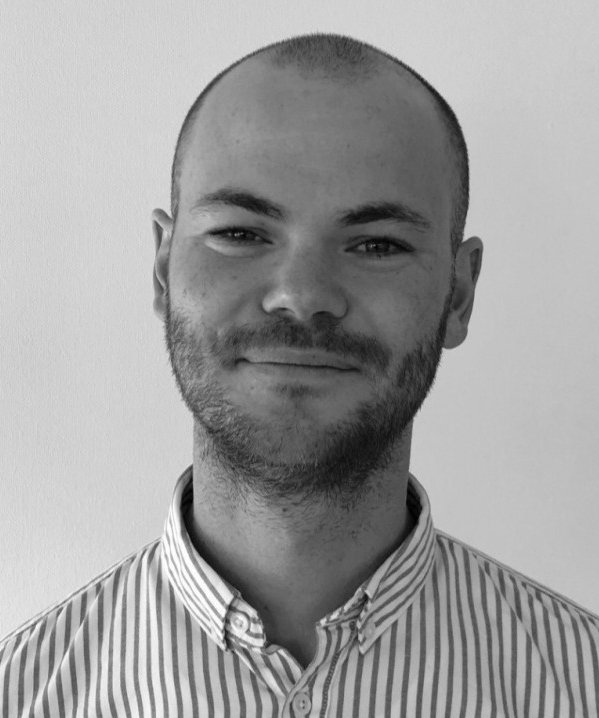 Like any other form of teaching, streaming of teaching must be adapted to the context to support students' learning. For example, when streaming hybrid teaching it can be challenging to motivate and involve the students who are attending online.
With online and hybrid teaching, you must be aware of activating all students during the teaching. This can be done, among other things, by making it "safe" and common for everyone to speak in general discussions, create votes or quizzes, and regularly ask for input from those who are attending online.
On AU Educate, we have collected some tips on online and digital teaching.
Small-class teaching in Zoom Rooms
At various locations at AU, so-called Zoom Rooms have been set up to accommodate both online and on-campus teaching at the same time. A Zoom Room is an actual room equipped with microphones and cameras that work together with the Zoom video conferencing system.
In a Zoom Room there is a control panel to which you can connect your laptop and use to control certain functions, such as the camera installed in the room ceiling. You can control the camera manually. However, it also has preset angles that provide an overview of the whiteboards in the room.
In a Zoom Room, there are microphones on the ceiling, which pick up sounds from the students sitting in the room. In addition, there is a headset microphone, which makes the audio from the teacher clearer.
"The rooms are suitable for small-class teaching with students attending both online and on-campus. For example, you can create polls and breakout rooms to facilitate interaction and group work across locations," says Mads Schrøder Haagensen, who is an educational consultant in the unit for Digital Development at the CED.
All Zoom Rooms have information on how to connect to your computer and start streaming. On AU Educate, you can read more about where the rooms are located and find guides on how to use a Zoom Room.
Lectures with Panopto
Many of the lecture theatres at the university are equipped with a connection to the Panopto platform that makes it easy to stream and record lectures.
If you wish to use a lecture theatre to record and stream your teaching, you must use a personal digital key, which is a unique code. You can find instructions on how to create a key on AU Educate. After the lecture, the recording is automatically uploaded to Panopto where you can edit the video, insert quizzes, and share it in your course on Brightspace.
"This allows students to watch the lecture at a later time if they have been unable to participate synchronously. They can also rewatch the recordings in connection with their exam preparation," Mads Schrøder Haagensen explains.
At AU's online staff services, you can find the full list of lecture theatres with Panopto equipment installed. AU Educate also has a guide on how to use Panopto in different contexts, for example, to manage and share videos.
Experiment with the latest educational technology at the CED
To improve the opportunities for experimenting with a didactic use of technology and strengthen the online teaching practice at AU, a flexible classroom has been established at the CED, which allows for different ways of streaming teaching.
Here, teachers can utilise, test, and get guidance on how technology can be used as a pedagogical force for strengthening and supporting different teaching formats.
The room is full of modern technology and lends itself to everything from hybrid and online teaching to short or long-term courses. You can read more about the room on the CED website.
Do you have further questions regarding online teaching and learning technologies? Do not hesitate to contact us. We offer personal consultancy on didactics and collaborate with teaching teams that want tailored solutions.
You can also visit our AU Educate page about the use of video in your teaching.