Seminar: Inspiration for using videos in your teaching
Join our online seminar on Thursday, 28 October, on the use of videos in teaching and see examples from teaching practices at Aarhus University, where the use of video has played an important part. Pro-Rector Berit Eika bids you welcome, and professor Helle Mathiasen from the University of Copenhagen is our keynote.
Info about event
Time
Thursday 28 October 2021,
at 13:00 - 16:00
Organizer
Centre for Educational Development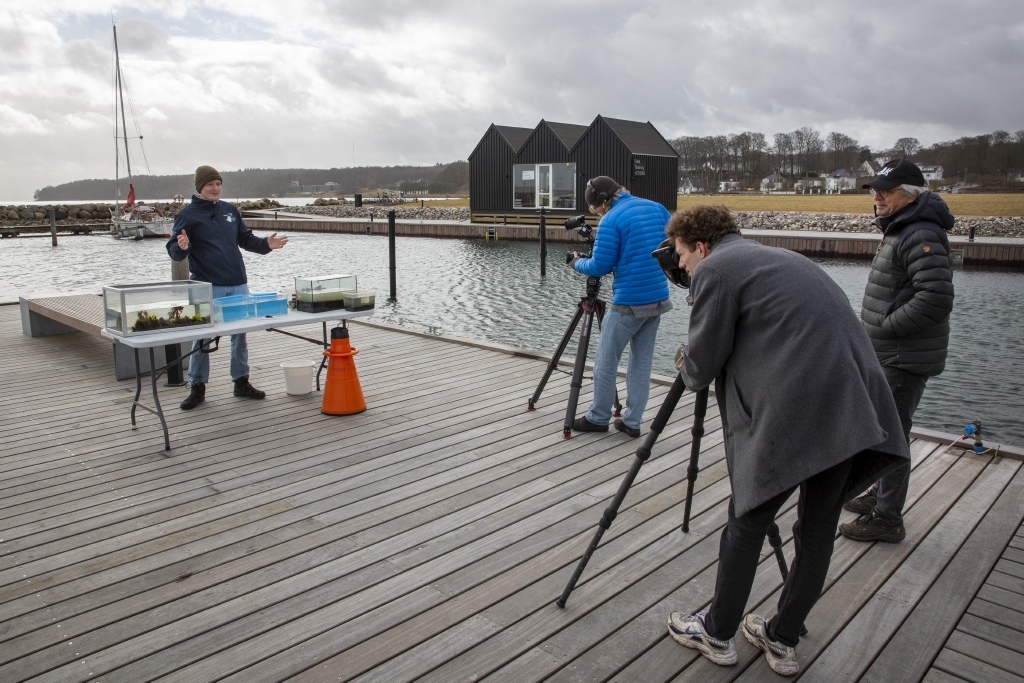 During the corona shutdown, everyday life changed for most people. Work was done from home, Zoom became one of the most frequently used programs, and alternative teaching solutions became necessary. Educators were plunged into new technological terrain when on-campus teaching was impossible.
Instead, video became a significant part of the teaching, which has resulted in a lot of excellent solutions and experiences. Therefore, the Centre for Educational Development invites you to an online seminar on the use of video in teaching on Thursday, 28 October, from 13:00-16:00. Here you can get inspiration and advice on how to implement video in your teaching.
The seminar will shed light on what the research within the area says about the use of video in teaching and present the experimental and existing practices at Aarhus University. There will be presentations from teaching staff across disciplines and faculties at AU that use video in the classroom in different striking and inspiring ways.
The programme
13.00-13.10: Welcome/opening remarks
Berit Eika, Pro-rector
13.10-13.40: Keynote
Video as a learning resource in university teaching
Professor Helle Mathiasen, University of Copenhagen
13.40-13.45: Introduction to the presentations
13.45-14.10 - Part 1: Examples from Aarhus University
Part-time lecturer Helene Blinkenberg Hastrup, Classical Archaeology
Postdoc Roos Marina Zaalberg, Center for Quantitative Genetics and Genomics
14.10-14.20: Brief question session from the audience about the two presentations
14.20-14.30: Break
14.30-14.55 - Part 2: Examples from Aarhus University (continued)
Associate Professor Hans-Jörg Schulz, Department of Computer Science
Professor Lars Iversen, Department of Clinical Medicine
14.55-15.05: Break
15.05-15.45: Panel with the speakers and Helle Mathiassen
Debate, a recap of examples, and questions from the audience
Final recap
Helle Mathiasen: What we have heard put into perspective of the introductory keynote
15.45-16.00: Thank you for your participation
Registration
The presentations will be in Danish and English, and you can register for the seminar here: https://events.au.dk/cedvideoseminar2021 (registration deadline: 28 October at 8.00).
Video is much more than just a temporary solution
There are many advantages to using video in your teaching for you and your students. For example, you can reuse video material for several semesters.
Some of the advantages for the students are that it allows them to re-play the videos as needed, turn down the speed, or take breaks to write notes. Videos in the teaching can also make it easier for students to understand assignments and instructions.
Read more at AU Educate about the use of video and audio in teaching.