PhD defence: Didactic architectures of student participation in clinical work – A multi-method study of patient-centred learning and practice architectures in student clinics
The Centre for Educational Development invites you to Louise Binow Kjær's PhD defence of the project 'Didactic architectures of student participation in clinical work – A multi-method study of patient-centred learning and practice architectures in student clinics' on Friday 23 September 2022 from 13:00.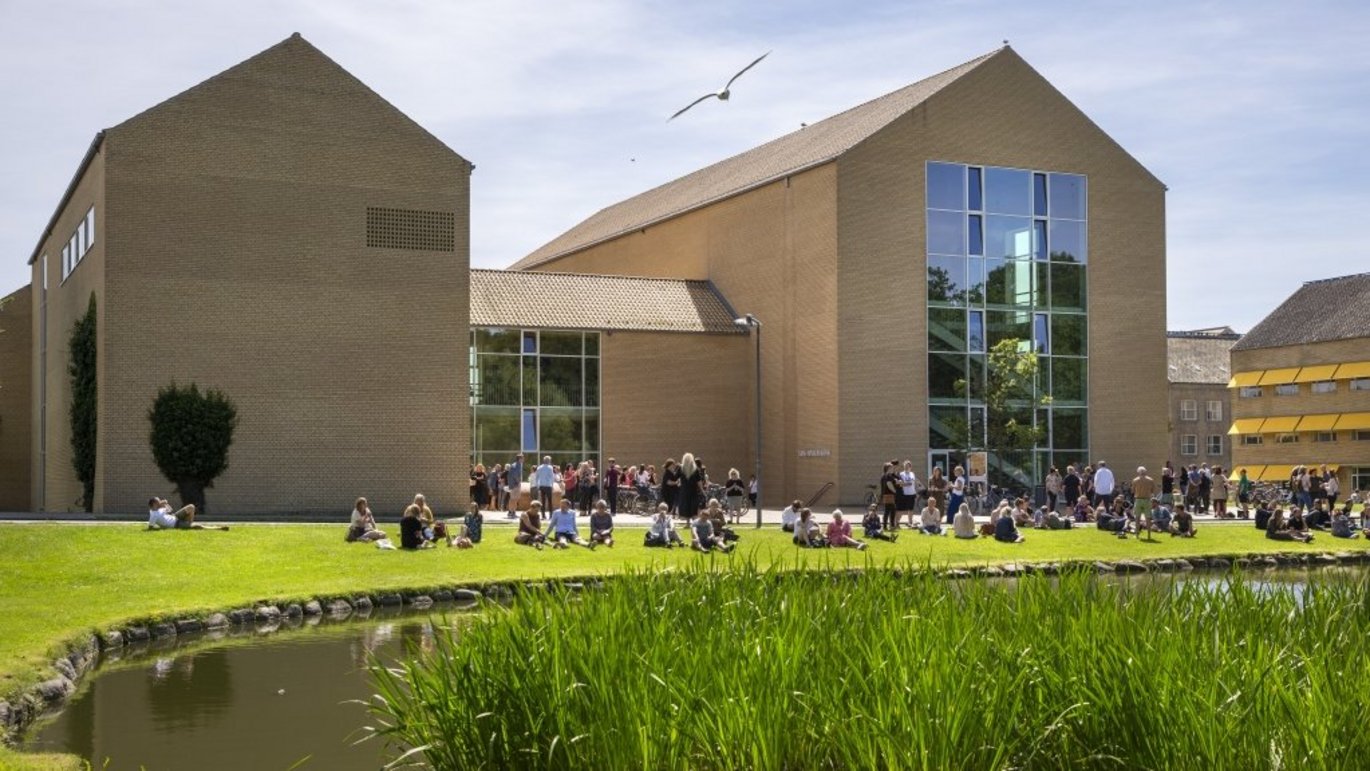 Date: Friday 23 September 2022 from 13:00
Place: The event will be held both online and on-campus. Both participation formats require registration.
On-campus participation:
Eduard Biermann lecture theatre, the Lakeside Lecture Theatres
Building 1252, room 204
Bartholins Allé 3
8000 Aarhus C
Registration: Contact Anders Vinding Christensen (avc@au.dk)
After the defence, there will be a reception in the William Scharff room at the Lakeside Lecture Theatres, building 1253, room 317.
About the PhD project
Preparation for patient responsibility requires authentic medical student participation in patient care in the clinical workplace. Even so, medical students often end up adopting a passive observer role despite research-based recommendations for clinical teaching. This may have severe consequences for the students' subsequent transition into young physicians.
This PhD project investigated how it is possible to create an authentic clinical education environment where the students learn to work patient-centred under supervision. The aim was to explore how workplace arrangements, clinical teachers, patients, and medical students interact to enable student participation in clinical practice with a patient-centred approach.
The empirical foundation of the project was an ethnographic field study of student clinics, semi-structured qualitative interviews, and a validated questionnaire. The student clinics were investigated from three perspectives: 1) the patient experiences of student participation, 2) the clinical teachers' didactic practices related to student participation, and 3) characteristics of the education environment that are favourable for student participation.
Contributions
At a conceptual level, this dissertation constructs a model of didactic architectures that shows how student participation in clinical work can be supported at both the environmental and didactic levels. This is a new and warranted perspective on student participation and thereby a substantial practice-based contribution to the field of medical education research.
Analysis of the empirical findings showed that the physical education environment was particularly important for student participation. When students had their own rooms and own patients, within the mandate of a plan made with the clinical teacher, they were enabled to take responsibility, participate in relevant practices of the workplace, and take a co-productive position in the workplace hierarchy. This was facilitated through the clinical teachers' use of autonomy-supportive supervision with a focus on person-centred learning which enabled them to focus on both the patients' and students' needs in the student clinic.
Furthermore, interviews with patients about their experiences of student consultations showed that the consultations fulfilled both a need for personal safety and an altruistic wish to contribute to student learning.
Contact:
Louise Binow Kjær
louisebk@au.dk | +45 61266861